Whether you're hiking, mountain climbing, skiing, snowboarding, or even going to the beach, you don't have to forsake fashion for comfort. Below are the top five accessories you can use to improve any outdoor outfit, wherever you're going!
Well, this is pretty obvious, but that just makes it even more worth mentioning. Sunglasses! Of course, sunglasses are an indispensable part of any beach outfit. Gotta protect those eyes, right? Contrary to popular belief and how most people wear them, sunglasses are not just for spring and summer. The sun can be out bright and shining any time of year, even if it is more common in those two seasons. One pro tip is this- do you live in a place with a decent to a large amount of snow, or are you planning a skiing/snowboarding/tubing trip? Pick up some sunglasses to help with the glare of the sun off of the snow! There are special goggles you can buy, but those tend to be pretty expensive and honestly, a cheap but stylish pair of sunglasses works just as well for shoveling snow, driving in the snow, or even the average winter sport as long as you're not doing any crazy moves.
The second accessory is the bandana or headband. Now, these are very helpful when doing any kind of physically exerting activity such as hiking, sports, exercise, even gardening or mowing the lawn. Bandanas and headbands keep your hair away from your face, taking away one thing you normally have to worry about. How many times have you had to constantly brush sweat-soaked air out of your eyes? Not fun! Speaking of sweat, another bonus to using bandanas or headbands is that they absorb your sweat. Instead of having it drip down your forehead and face, getting all over the place, the nifty little piece of cloth on your head will soak it right up.
100% certified organic ringspun cotton ; shoulder seam clean-finished with self-fabric tape; Athletic Gray is 4.25 oz., 60% organic ringspun cotton, 40% polyester; cotton/spandex rib neck; sideseam construction; double-needle coverstitched seams;
50% cotton, 50% polyester; made with up to 5% recycled polyester from plastic bottles; smooth hand ; dries faster than 100% cotton ; double-needle stitching throughout; coverseamed neck with lay flat collar; tag-free neck label; shoulder-to-shoulder tape;
3.2 oz., preshrunk 100% ringspun cotton; 40 singles; Heathers-60/40 poly/combed ringspun cotton; Heather Grey - 90/10 combed ringspun cotton/poly; single-needle seamed collar; double-needle stitching on sleeves and bottom hem; Oeko-Tex Standard 100 Certified; features a TearAway label; fitted silhouette with display tape, cap sleeves and sideseams;
Another accessory is the ever so popular hat! There are so many types of hats it would be impossible to go over all of them here, but you're probably familiar with many of them anyway. There are floppy, fashionable sunhats for the beach, nice warm wooly beanies for going out in the winter, even aviator hats with those funky looking ear flaps for really, really cold times. These can be paired with the outfit of your choice to provide sun protection, warmth, style, or a combination of all three!
Scarves have always been in style and will probably always be in style. After all, they look gorgeous, they protect your neck from cold, and they just keep you warm in general. There are many types of scarves- silk, cotton, linen, wool, knitted, infinity, square, rectangle, etc. There is definitely one out there that would match whatever outdoor outfit you're sporting. If you're going out in the cold, a nice, thick knit wool infinity scarf to wrap around your neck is definitely recommended. That way, you'll be cozy and warm, and because it's an infinity scarf, you don't even have to worry about it falling off or getting tangled up!
The last recommendation for an accessory would be a bag, tote, or backpack. Again, depending on where you are going and what you are doing, one could be more reasonable than the other two. At the beach, a medium to large tote for keeping towels, clothes, water, sunscreen, and other necessities would definitely come in handy. For hiking, a sturdy, high-quality backpack would definitely be more suitable. You need to keep water and snacks and a first aid kit on hand after all. Bags, totes, and backpacks can be found practically anywhere, and there is an absolutely huge variety of cute designs to choose from.
Whether its sunglasses, bandanas, headbands, hats, scarves, bags, totes or backpacks, there's definitely some kind of accessory you can pair with your outdoor outfit!
96% polyester, 4% elastane; water-repellent and breathable; zip sleeve pocket; adjustable Velcro cuffs; zippered handwarmer pockets; elastic drawcord hem;
from
€85.32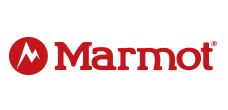 4.2 oz., 100% combed and ringspun cotton; 30 singles; Ash is 99% combed ringspun cotton, 1% polyester; Athletic Heather and Black Heather are 90% cotton/10% polyester; All other Heather/Blend colors are 52% combed ringspun cotton, 48% polyester; Shoulder taping; slim fit; Sideseamed; fitted sleeves ; Longer body length ; Tear-away label;
7.0 oz./yd²; 100% ring spun cotton ; 31 singles; Soft washed garment dyed fabric ; Twill label ; Joker label ;