With so much competition in the t-shirt printing industry, you'll quickly realize that your standard run-of-the-mill printing inks will only take you so far. To really stand out in the market, it's time to start looking at alternative methods of printing your designs. Specialty printing can produce some really unique results, and will open your business up to new markets. There are many types of specialty inks out there. This article introduces you to some of the more popular ones.
You can literally make your t-shirt stand out by using puff inks. Like the name suggests, the ink puffs up when dried and produces a three dimensional effect. It's also great for simulating the look of embroidery. It works best on t-shirts and sweatshirts, pure cotton/polyester or blends. You can convert your existing inks into a puffing type by mixing in a special base, or purchase pre-mixed colors. Keep in mind the type of design you are trying to print though, as not all artwork go well with puff inks (thin lines work best).
Discharge ink is also very popular. It works by removing (discharging) the existing ink on dark t-shirts, leaving behind just the original color of the fabric. You can use the discharge base by itself to remove specific regions of ink to create your designs. You can also add the base to colored inks. This will essentially replace the existing ink on the fabric with your new colored ink. Using discharge ink results in very bright prints because it's the equivalent of applying your ink to original/undyed patches of fabric. Because of this, discharge ink proves to be great alternative to the traditional method of printing colors on dark t-shirts (where an undercoating of white ink is usually needed to provide a good base for the colors).
If shiny is the look you're going for, then foil printing, glitter printing or metallic inks may be just what you need. Foil printing leaves behind a shiny metallic layer on your t-shirt. Your t-shirts are screen printing as usual, but instead of using regular ink, a special adhesive is used. When dried, the adhesive becomes sticky. The sheet of foil is then applied to the t-shirt with heat and pressure, using your standard heat-press machine. When complete, the areas of adhesive are covered with foil. You just need to remove the excess foil, and now you have a shimmering t-shirt design. Glitter printing is a similar process to foil printing. After you apply your adhesive, just sprinkle on the glitter and shake away the excess. Metallic inks don't require the two-step process as foil and glitter printing. Metallic elements are actually present inside the ink, so just apply the ink as you would with regular ink. The result is a sparking design, very similar to foil printing. It is a lot cheaper than foil printing, but does not produce as big of an effect.
4.3 oz.,100% combed ring-spun cotton fine jersey; 32 singles; Fabric laundered for reduced shrinkage; Binded collar and cuffs; Tear-away label; Sideseamed;
from
€4.65
3.7 oz., 100% polyester fully seam-sealed, two-layer waterproof and breathable shell; 3.2 oz, 100% polyester dyed-to-match micro-mesh lining throughout; 6,000 mm waterproof rating and 6,000 g breathability; rollaway three-piece hood with 1¼"" rain bill; waterproof reverse coil zipper at center front and pockets with semi-autolock rubber pull tabs; black contrast side panels; reflective tape at right-chest and front pockets; hook and look hem closures at cuffs; drop-tail hem and elastic shockcord protects from the elements;
from
€35.54
LINING: 100% polyester taffeta; 100% recycled polyester 240T pongee, 2.6 oz./yd2/87 gsm; INSERTS: 100% recycled polyester 240T pongee; chin guard; front reverse coil zipper with semi-autolock rubber pull tab; underarm vents; open bottom mesh lining; adjustable shockcord at hem with access through front pockets; adjustable cuffs with tabs; lower front concealed zippered pockets ;
Another type of ink worth mentioning is photochromatic ink. This type of ink has a cool special effect. It is almost completely transparent under artificial/indoor lighting. However, once you step outside into the sunlight, it reacts with the ultraviolet light produced by the sun, resulting in bright and intense colors. Your t-shirt can completely change its design, depending on how you have applied the ink. It is sure to turn some heads. The only disadvantage to photochromatic ink is the lack of color variety. The typical color range is yellow, blue, magenta and purple.
There are many more different specialty printing techniques for you to try. This article only touched on some of the popular ones. Feel free to experiment with your t-shirts. Maybe you can incorporate several techniques into one t-shirt design. Imagine using photochromatic ink with foil printing. It looks cool indoors with the foil, but when you step outside, it explodes into bright colors. The success of your printing business is only limited by your imagination. Have fun!
9 oz. cotton canvas; 22"" handles; Double-reinforced open top; Bound inner seams; CPSIA compliant; 9""w x 10""h approx. front and back imprint areas; 5 ½"" diameter max. front and back embroidery areas;
from
€3.67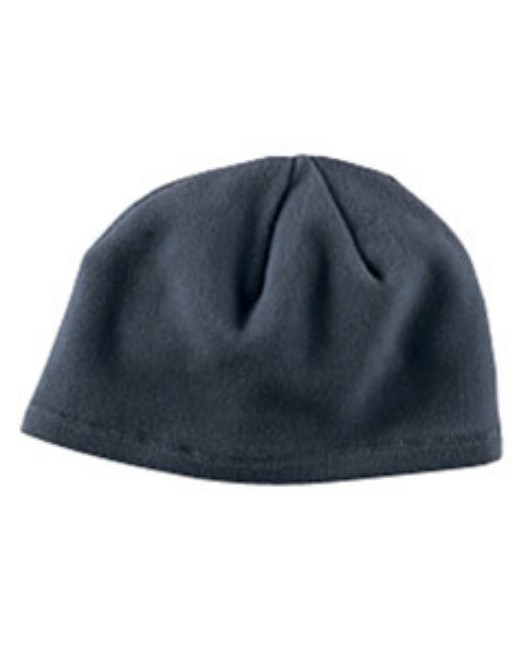 100% polyester fleece; 7½"" length;
from
€3.28
100% certified organic ringspun cotton ; shoulder seam clean-finished with self-fabric tape; Athletic Gray is 4.25 oz., 60% organic ringspun cotton, 40% polyester; cotton/spandex rib neck; sideseam construction; double-needle coverstitched seams;